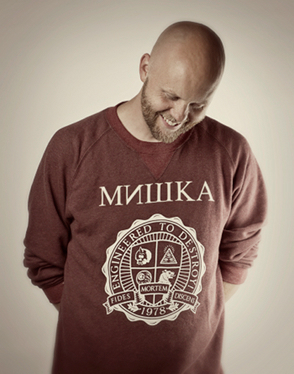 Mattias Lundin / Ink Graphix
INK Graphix, my creative studio based in Gothenburg Sweden, was established as a company in 1996. Since then I've been blessed with the opportunity to make countless records covers, logos, illustrations, branding and packaging for clients such as Nike, Adidas, The Washington Post, Sony, Universal, Warner, EMI, Ica, Arla and innumerous other brands, artists and labels.
In 2002 I was nominated for the Swedish Nöjesguiden Award: Best Graphic Design. In 2015 I was awarded "The Award of Excellence" from the Society for News Design Annual for my editorial illustration for The Washington Post. My work has been published internationally in numerous magazines and books like Dos Logos, Tres Logos, Los Logos 4, Around European Logos, Logo Lounge, Around European Publisher and several graphic design magazines like: IdN, Fused Magazine and CAP & Design.
Take a look at my portfolio and Dribbble page. Give me a call or send me an email. I'm sure we'll come up with amazing things together. Send me an email if you are interested in a more detailed description of my resume with full history of education, employment, client partners, and accomplishments.
I'm currently available for freelance projects.
For swedish clients:
Im managed by the illustration agency Popill in Sweden.
Contact: 
inkgraphix@me.com​​​​​​​
/ Phone: 0707280890
Contact me:
Phone
+46 (0) 707 280890
Email
inkgraphix@me.com

Location
Gothenburg, Sweden
Social links like Dribbble, twitter below: